See how our new site helps HVAC pros »
PROMOTIONS!
Only online, Special and promos!
Brands
We pride ourselves on providing the best products with best-in-class customer service. Our vast footprint and inventory allows us to provide you what you need, when you want it, where you need it. Take a look below at what our manufacturers have to say about their products.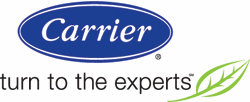 Carrier
From the time our founder invented the basics of modern air conditioning in 1902, Carrier has been the world leader in air conditioning, heating and refrigeration systems. A wholly-owned subsidiary of United Technologies Corporation, Carrier is built upon a legacy of innovation and commitment. Through our market-leading products and solutions, we are constantly striving to help people live more comfortable, healthy and productive lives.

TopTech Aftermarket Parts and Supplies
While dealing with customers can be a challenge, dealing with your supplier should not be. That is why Carrier Enterprise is committed to helping our dealers get what they need when they need it to meet the needs of their customers. From equipment and tools to parts and supplies, our stores have everything you need to get the job done right the first time. Contact us to find out the benefits and how to become a TopTech customer.
Totaline

Gree E-TAC
CE is proud to offer the latest innovation from Gree: the Engineered Terminal Air Conditioner. Designed to meet the rigorous demands of hospitality, healthcare and specialty residential installations, E-TAC's smart technology puts energy control and savings back into your hands.
More About Gree Visit Gree's Website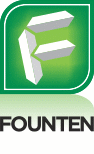 Founten
Founten uses leading edge technology to deliver an intelligent Wireless HVAC Energy Management Solutions enabling you to achieve significant, measurable energy savings, and increase the satisfaction of your occupants through intuitive Cloud based reporting and management. Founten provides this wireless HVAC EMS solution all at an economical price for both equipment and installation which has never been achieved in EMS before.